Travel Tips You Should Know For Your Musandam Trip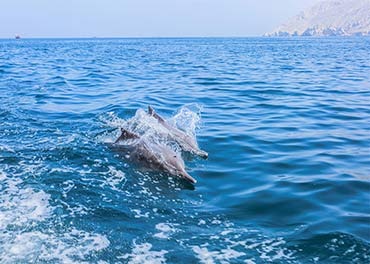 Musandam is a popular destination for tourists looking to explore the rugged beauty of the Arabian Peninsula. However, before planning your Musandam Oman tour, there are a few things to keep in mind to ensure a smooth and enjoyable experience. Here are some travel tips you should know for your Musandam trip.
Visa and passport requirements
Oman requires a valid passport for entry, and visitors from certain countries also need a visa. It's important to check your country's visa and passport requirements before planning your trip.
Weather
Musandam has a hot and dry climate, with temperatures reaching as high as 40 degrees Celsius in the summer months. It's important to pack accordingly, with lightweight and breathable clothing, as well as sunscreen and a hat.
Currency
Oman's official currency is the Rial, but some other currencies are widely accepted. Having some cash on hand is a good idea, as not all places accept credit cards.
Transportation
The main mode of transportation in Musandam is by car. Many tour operators offer transportation as part of their tour packages, but if you plan on exploring on your own, it's important to have reliable transportation.
Dress code
Oman is a Muslim country, and it's important to dress modestly. Women should cover their shoulders and legs, and men should avoid wearing shorts.
Photography
Photography is generally allowed in Musandam, but respecting local customs and culture is important. It's best to ask for permission before taking photos of people and avoid taking photos in sensitive areas like military bases and government buildings.
Tour operators
Many tour operators in Musandam offer a wide range of group activities, including hiking, kayaking, and dhow cruises. It's important to research the different tour providers and compare their offerings and prices before booking to ensure that you choose a tour that fits your interests and budget.
Safety measures and COVID-19 guidelines
The safety of tourists is a top priority, and it's important to check on the safety measures and the COVID-19 guidelines before traveling. Some measures include wearing masks, social distancing, and temperature checks.
In conclusion, Musandam Governorate offers a unique blend of natural beauty, outdoor activities, wildlife, and culture. By keeping these travel tips in mind, you can ensure a smooth and enjoyable experience during your trip to Musandam. Remember to plan, respect local customs, and, most importantly, have fun!